Loïc Fiermans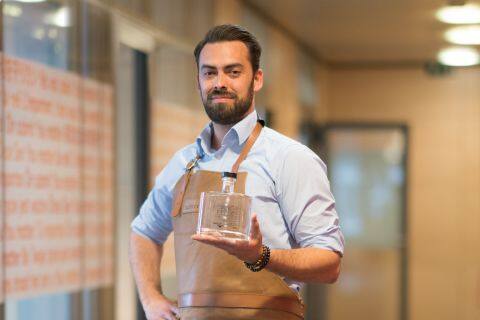 Customer Strategist/Digital Marketeer
"I am a market researcher and a gin maker."
I've been working at NN for 6 years now. I started out as an account manager. Just a few months into the job I was given the chance to study marketing. Now I carry out market research, both of the customer- and partner-oriented variety. I determine whether our insurance products meet their needs or need tweaking. In addition I also support the marketing department when necessary. It's a varied job and I'm very happy about that.   
Infectious drive
NN gives me the freedom to set up and implement a project from start to finish. Everyone here works at their own pace and is free to take initiative. This fosters in-house entrepreneurship and creates a drive that is really infectious because other staff are also creative and eager to try things. I am convinced this is the driving force behind progress in a company. 
Useful interaction
I don't just use my marketing knowledge at NN but outside work as well. I'm a gin maker in my spare time. Felix Gin is the first company I've set up. It allows me to learn from my mistakes as I strive for optimisation. Entrepreneurship helps me develop my skills and the knowledge I gain comes in handy in my job at NN. 
Felix fans
NN values my passion and fuels it. My colleagues are interested in Felix Gin and are as proud as I am. NN even asked me if we could come up with something special for our insurance brokers. That demonstrates their confidence in me and my product and I appreciate that tremendously.