1. What is a group insurance?
A group insurance is a collective life insurance agreement that your employer takes out for you and (part of) your colleagues. It usually provides a supplementary pension and additional financial protection, like death and/or disability. You will then receive an additional benefit in addition to that of social security. Thanks to your group insurance, you enjoy a reasonable standard of living.
In some policies (cafetaria plans), guarantees can be adapted within predefined limits by the employer. Either at the start of the policy or later on, if your personal situation changes. For example when you start cohabiting … or when your first child was born!
2. Why your group insurance is also tax-efficient
A group insurance is taxed less than your salary. Your employer pays a premium tax and you pay a favourable final tax on the accrued capital. How much you will pay depends on when you retire and how many years of service you have had. To give you an idea: if you have 45 years of service or you work until the statutory retirement age, you will benefit from a lower withholding tax of 10% (+ municipal tax).
Learn more about your final tax
€ 100 gross budget
Salary increase
Group insurance
Gain
Net worker
± € 40
Available
immediately
± € 80
Available
upon retirement
100%
Your gain compared with a salary increase can even grow through the capitalisation of the premiums without taking end term taxation into consideration . As you can see: with a group insurance, your employer provides you with a nice supplementary pension (second pension pillar). If you want to fill in the gap with your last gross salary and benefit from even more tax relief, then you can also further build up your pension and protect your family yourself!
3. There is more to your group insurance than you think …
It is understood that a group insurance provides you with a nice supplementary pension. But do you kow that your policy can also contain other guarantees and options? Your HR manager will tell you exactly what is included in your group insurance!
5.  Which documents are important for you?
Benefit Statement
Your employer will receive a Benefit Statement from us: a financial summary of the premiums, the insured amounts and the saved amounts.
It includes a.o. your personal contribution (insofar as provided for in the agreement) and the gross final pension capital. Depending on your guarantees, we mention the gross amount that will be paid to your beneficiaries in the event of death, and the annuity in the event of disability due to illness or an accident. You can claim the Benefit Statement from your HR manager!
Why is this document important?
It gives you an up-to-date overview of your group insurance. Because your situation changes every year in function of the new payments, but also in line with changes in your personal situation. Like a salary change or a change in your work regime for example.
Pension statement
Each year, NN also issues a pension statement, a shortened version of the Benefit Statement.
How can I get my pension statement?
It is sent by post to your home address. You can also choose to receive it digitally in your eBox. This is a personal, centralized and secure electronic mailbox in which government agencies deliver their documents. You can activate your eBox on mysocialsecurity.be
What are the differences with the Benefit Statement?
The pension statement focuses on the pension and death guarantees. Contrary to the Benefit Statement, the pension statement only shows the situation on 1 January of the year in question. So it does not take into account any changes occurring in the same year.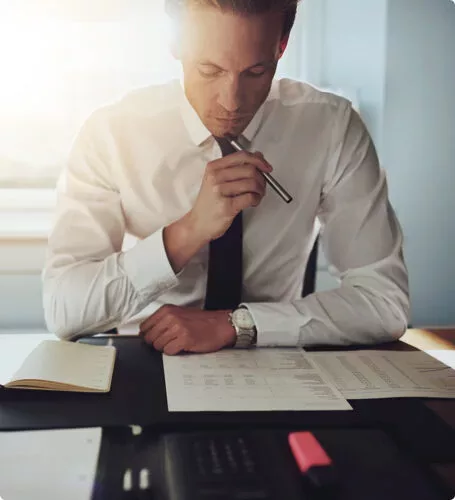 6. What do you want to learn more about?