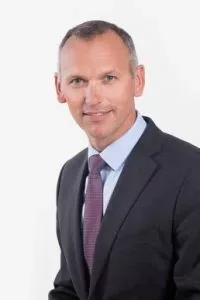 Chris Hibbert, Chairman of the Board of Directors
Chris Hibbert has been Chief Operating and Transformation Officer at NN Insurance International since November 2015. Prior to NN, Chris was Chief Transformation Officer and a member of the Executive Committee at Aviva Investors.  Prior to this, Chris built extensive experience in financial services as Group Risk Director at Aviva Plc, as an Executive Director at UBS Investment Bank and as a management consultant with Accenture. Chris brings to the Board Of Directors broad cross-product knowledge and insights into product innovation, risk management, business transformation, post merger integration, operations and technology.
Chris holds a Bachelor of Science degree in Biochemistry from the University of Bath, and completed the executive development programme at the University Of Oxford, Said Business School.
Chris's interests outside of work include skiing, sailing and more recently kite surfing.